Welcome to this lesson on the topic of protecting personal data.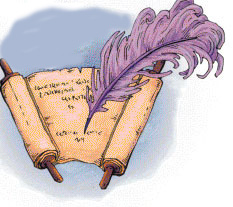 This e-learning facility is designed for the AQA AS Level ICT syllabus for 2004.
To focus your learning, here is what the exam board expect you to recall:
| | |
| --- | --- |
| | the nature, purpose and provisions of the current data protection legislation |
| | the type of data covered and various exemptions from the legislation |
| | the definitions of processing and consent to process |
| | the rights of individuals under the legislation |
| | the role of the Commissioner in encouraging good practice, acting as Ombudsman and enforcing legislation |
Also you need to be able to
| | |
| --- | --- |
| | explain how the requirements of the legislation impact on data collection and use |
| | describe the obligations of data users and legal responsibilities of data controllers under the legislation |
For nearer to exam time there is a revision link on the left.
Don't worry if this all seems a bit unfathomable at the moment. Now is your chance to find out all about it .
Make a start now, follow the link to the Data Protection Act itself to take a peek at how the law looks in all its glory. Don't read it all, just have a look at the style and a little of the content.